Questions?
Se Habla Español
Contact Us
, , or call
866-TRIMS-4U
or 417-678-5748.
Free shipping for US orders over $75 and $1 shipping to U.S. and $2.75 to Canada for orders under $75.
For information on US, Canada, and special international rates, click here:



PROMOTIONS: 1
Promotion
-
More »
Hot Fix Pearls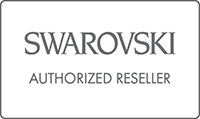 Dreamtime Creations carries Hot Fix Pearls!
Swarovski Hot Fix Pearls and Crystalina HotFix Fluorescent Pearls are available from Dreamtime Creations. Our selection of Swarovski Hot Fix Pearls offers many colors and sizes to choose from. Dreamtime Creations is the #1 source for hotfix pearls!