Questions?
Se Habla Español
Contact Us
, , or call
866-TRIMS-4U
or 417-678-5748.
Free shipping for US orders over $75 and $1 shipping to U.S. and $2.75 to Canada for orders under $75.
For information on US, Canada, and special international rates, click here:



PROMOTIONS: 1
Promotion
-
More »
Jewelry - Finished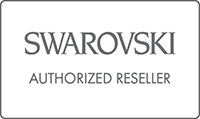 We offer a wide variety of rhinestoned items. Choose from CRYSTALLIZED™ - Swarovski Elements Rhinestones, personalized dog collars, personalized flip flops, personalized key rings, personalized ball caps, shoe clips, rhinestone butterflies, rhinestone flowers, rhinestone sliders, Christmas pins, patriotic accessories, rhinestone stickers, rhinestone letters, rhinestoned gifts, jewelry, belts, hair items, halloween accessories, starter kits and more! Dreamtime Creations is your #1 rhinestone supply source!