Questions?
Se Habla Español
Contact Us
, , or call
866-TRIMS-4U
or 417-678-5748.
Free shipping for US orders over $75 and $1 shipping to U.S. and Canada for orders under $75.
For information on US, Canada, and special international rates, click here:



PROMOTIONS: 1
Promotion
-
More »
SWAROVSKI ELEMENTS SPRING/SUMMER 2013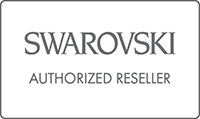 For SWAROVSKI ELEMENTS, creative innovation in Spring/Summer 2013 is all about authenticity.

Challenging times highlight the importance of togetherness, loyalty and traditional values. These social qualities are reflected in precision-cut crystals that fuse beauty and technology in sparkling additions of pure simplicity, romantic playfulness and ethnic vibrancy.