Questions?
Se Habla Español
Contact Us
, , or call
866-TRIMS-4U
or 417-678-5748.
Free shipping for US orders over $75 and $1 shipping to U.S. and $2.75 to Canada for orders under $75.
For information on US, Canada, and special international rates, click here:



PROMOTIONS: 1
Promotion
-
More »
Cell Phone & iPad Glitz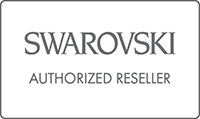 Cell Phone Glitz comes in all forms at Dreamtime Creations! We carry Rhinestoned Concho Cell Phone Cases, Cell Phone Rhinestone Charms and Charm Holders, Cell Phone Rhinestone Stickers. Made with genuine -Swarovski Elements Crystals! Add Bling to your Cell Phone, iPod, iPhone iPad and more!