Questions?
Se Habla Español
Contact Us
, , or call
866-TRIMS-4U
or 417-678-5748.
Free shipping for US orders over $75 and $1 shipping to U.S. and $2.75 to Canada for orders under $75.
For information on US, Canada, and special international rates, click here:



PROMOTIONS: 1
Promotion
-
More »
FlatBack Flowers & Leaves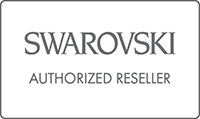 FlatBack Flowers & Leaves Rhinestones are at Dreamtime Creations! Choose from SWAROVSKI ELEMENTS 2730 Vintage Flower Rhinestones, SWAROVSKI ELEMENTS 2797 Diamond Leaf Rhinestones and Preciosa Flower Rhinestones.