Questions?
Se Habla Español
Contact Us
, , or call
866-TRIMS-4U
or 417-678-5748.
Free shipping for US orders over $75 and $1 shipping to U.S. and $2.75 to Canada for orders under $75.
For information on US, Canada, and special international rates, click here:



PROMOTIONS: 1
Promotion
-
More »
Rhinestone Components, Rondelles, Rhinestone Balls, Etc.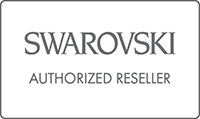 Dreamtime Creations carries a great selection of Rhinestone Components, Rhinestone Rondelles, Rhinestone Balls and more! SWAROVSKI ELEMENTS makes great Rondelles. Also check out our Rhinestone Balls, Rhinestone Spacers, Rhinestone Pendants and other Rhinestone components. All are great for your handmade jewelry making!
Our Rhinestone Balls come in 1 Row Rhinestone Balls and Full Rhinestone Balls. Both have a whole through the center, perfect for handmade jewelry making. One Row Rhinestone Balls have a row of rhinestones around the center. Full Rhinestone Balls are ...

More »View All Products »

Genuine leaded crystal spacers are the perfect compliment to your two and three strand jewelry designs. Use them liberally in an all crystal design for ultimate indulgence! Rhinestone Components can also add a subtle touch in handmade jewelry making, ...

More »View All Products »

Rhinestone pendants are pear shaped filigree type pendants with a ring of rhinestones around them. Rhinestone pendants are a great, easy way to make jewelry or accent a handbag, lamps, clothing- great for so many craft projects! We have plain crystal ...

More »View All Products »

SWAROVSKI ELEMENTS Rondelles are beautiful disc-like faceted crystal beads, the perfect addition for your jewelry creations. A rondelle is a small disc used as a spacer in beadwork. Some rondelles are clear crystal discs, often used between colored ...

More »View All Products »