Questions?
Se Habla Español
Contact Us
, , or call
866-TRIMS-4U
or 417-678-5748.
Free shipping for US orders over $75 and $1 shipping to U.S. and Canada for orders under $75.
For information on US, Canada, and special international rates, click here:



PROMOTIONS: 1
Promotion
-
More »
FlatBack Heart Rhinestones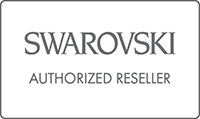 FlatBack Heart Rhinestones are available at Dreamtime Creations. Available in the best of the best SWAROVSKI ELEMENTS and also in Acrylic (Lucite), these flatback rhinestones are great for any project.
SWAROVSKI ELEMENTS-2808 Heart Flatback The Heart Flat Back No Hotfix can be applied individually, in different sizes and colors, or in combination with other crystal components. Set a group of hearts into a four leaf clover shape for a particular ...

More »View All Products »

Acrylic or Lucite rhinestones are an economical version of the popular glass or crystal rhinestones. These rhinestones are made of plastic and don't have the same sparkle as the crystal ones, but the price is much more economical and a great choice i ...

More »View All Products »