Questions?
Se Habla Español
Contact Us
, , or call
866-TRIMS-4U
or 417-678-5748.
Free shipping for US orders over $75 and $1 shipping to U.S. and $2.75 to Canada for orders under $75.
For information on US, Canada, and special international rates, click here:



PROMOTIONS: 1
Promotion
-
More »
Buttons, Snaps & Eyelets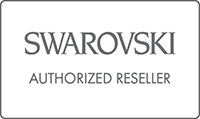 Buttons, Snaps & Eyelets come in all varieties at Dreamtime Creations! We carry SWAROVSKI ELEMENTS 3014 Round Buttons, 3015 Round Buttons, 3016 Potato Chip Buttons, 3017 Square Buttons, 51501 Lingerie Fasteners and more! Also see our selection of SWAROVSKI ELEMENTS Snaps, Rhinestone Eyelets and Rhinestone Buttons!