Questions?
Se Habla Español
Contact Us
, , or call
866-TRIMS-4U
or 417-678-5748.
Free shipping for US orders over $75 and $1 shipping to U.S. and $2.75 to Canada for orders under $75.
For information on US, Canada, and special international rates, click here:



PROMOTIONS: 1
Promotion
-
More »
Earrings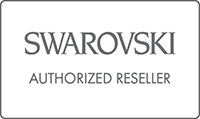 Our huge selection of Rhinestone Earrings includes earrings made using SWAROVSKI ELEMENTS Rhinestones and Crystals! We have Rhinestone Dangle Earrings made with SWAROVSKI ELEMENTS 5601 cube beads, 5000 round beads and 5301 bicone beads, as well as Rhinestone Dangle Earring Kits and Rhinestone Studs from SWAROVSKI ELEMENTS. We also have Rondelle Stud Earrings and a variety of different shapes in Rhinestone Stud Earrings. Browse our selection today!