Questions?
Se Habla Español
Contact Us
, , or call
866-TRIMS-4U
or 417-678-5748.
Free shipping for US orders over $75 and $1 shipping to U.S. and $2.75 to Canada for orders under $75.
For information on US, Canada, and special international rates, click here:



PROMOTIONS: 1
Promotion
-
More »
Flatback Hexagons & Pentagons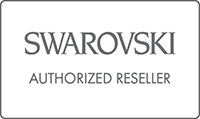 Flatback Hexagon & Pentagon Rhinestones from Dreamtime Creations come in both SWAROVSKI ELEMENTS 2824 and German Made Flatback Hexagon Rhinestones. Both will bring that extra sparkle to your next project.
German Made Flatback Hexagon Rhinestones are one of the most interesting shapes. Six sided, and the way that the rhinestone is faceted really gives a 3-D effect.

View All Products »

SWAROVSKI ELEMENTS - 2824 Pentagon Rhinestones are a great vintage rhinestone to give your next project a little something extra. Order online today!

View All Products »