Questions?
Se Habla Español
Contact Us
, , or call
866-TRIMS-4U
or 417-678-5748.
Swarovski 2493 Hot Fix Chessboard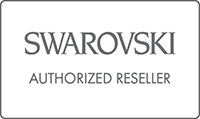 SWAROVSKI ELEMENTS 2493 Hot Fix Chessboard
Swarovski Elements 2493 Hot Fix Chessboard Rhinestones - finally a beautiful and unique choice for textiles! Swarovski Elements introduces it's line of popular 2493 Chessboard faceted crystal stones in Hot Fix, available in the same array of colors as the flat back Chessboard 2493: sizes 8mm, 10mm, 12mm and even the large 20mm. THAT'S RIGHT A 20MM HOT FIX RHINESTONE SQUARE!!!! Get your gorgeous new stones at Dreamtime Creations!