Questions?
Se Habla Español
Contact Us
, , or call
866-TRIMS-4U
or 417-678-5748.
Free shipping for US orders over $75 and $1 shipping to U.S. and $2.75 to Canada for orders under $75.
For information on US, Canada, and special international rates, click here:



PROMOTIONS: 1
Promotion
-
More »
Charms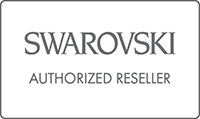 Rhinestone Charms and Bracelets are the easiest way to glitz up any outfit! We carry EZ Charms and Bracelets, which attach with a lobster claw clasp, making a DIY projects that is so easy to create! The charms will also work great for zipper pulls, purses, backpacks and so much more! We also carry charm sliders and bracelets, some made with SWAROVSKI ELEMENTS Rhinestones! Choose from our huge selection if charm letters and charm shapes!
Rhinestone Charms and Bracelets are the easiest way to glitz up any outfit! We carry EZ Charms and Bracelets, which attach with a lobster claw clasp, making a DIY projects that is so easy to create! The charms will also work great for zipper pulls, p ...

More »View All Products »

We carry charm sliders and bracelets, some made with SWAROVSKI ELEMENTS Rhinestones! Choose from our huge selection if letter charms and shape charms! Rhinestone Charms and Bracelets are the easiest way to glitz up any outfit! A perfect simple DIY pr ...

More »View All Products »