Questions?
Se Habla Español
Contact Us
, , or call
866-TRIMS-4U
or 417-678-5748.
Free shipping for US orders over $75 and $1 shipping to U.S. and Canada for orders under $75.
For information on US, Canada, and special international rates, click here:



PROMOTIONS: 1
Promotion
-
More »
Pearls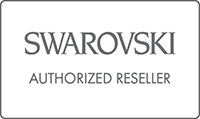 Dreamtime Creations is your #1 pearl supply source. Browse our selection of pearls, including swarovski pearls, oblong (oval) pearls, pearl trim, flat back pearls, strand pearls, no-drill pearls and hot fix pearls. Our pearl selection at Dreamtime Creations is sure to have what you're looking for!