Questions?
Se Habla Español
Contact Us
, , or call
866-TRIMS-4U
or 417-678-5748.
Free shipping for US orders over $75 and $1 shipping to U.S. and $2.75 to Canada for orders under $75.
For information on US, Canada, and special international rates, click here:



PROMOTIONS: 1
Promotion
-
More »
Swarovski 2058 Rhinestones Flatback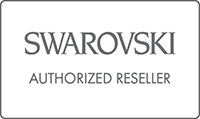 SWAROVSKI ELEMENTS 2058 Xilion Rose Enhanced Rhinestones Flat Back
Swarovski 2058 Rhinestones are a brilliant new design by the best crystal company in the world. Swarovski Elements 2058 Flatback Rhinestones are ideal for dancers, figure skaters, pageants and anyone who wants more sparkle under bright lights!
Select Color Range To View All Colors
Select a color range below to view all Swarovski 2058 Rhinestones Flatback in that shade.
Select Product Color
You are viewing all Swarovski 2058 Rhinestones Flatback colors. Select a color range above to view specific colors.
View Colors Without Thumbnails
AB Assorted

Air Blue Opal

Amethyst
Amethyst AB

Amethyst Champagne

Amethyst Satin
Antique Pink

Aquamarine

Aquamarine AB

Assorted

Astral Copper
Astral Pink

Aurum

Bermuda Blue

Black Diamond

Black Diamond AB

Blue Zircon
Blue Zircon AB

Blue Zircon Champagne

Blush Rose

Brandy

Bronze Shade

Burgundy

Burgundy Champagne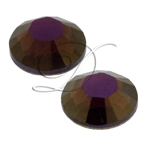 Capri Blue

Capri Blue AB
Caribbean Blue Opal
Caribbean Blue Opal AB

Caribbean Blue Opal Champagne

Cathedral (Bottom Coated)

Cathedral (Top Coated)

Chili Pepper

Chrysolite
Chrysolite AB

Chrysolite Champagne

Chrysolite Opal

Chrysolite Opal AB

Citine AB
Citrine
Citrine AB

Citrine Transmission

Cobalt
Cobalt AB
Cobalt Champagne
Image
Not
Available
Cobalt Luminous Green

Comet Argent Light

Copper

Cosmo Jet

Crystal

Crystal AB

Crystal Blue Shade (001 BLSH)

Crystal Champagne

Crystal Dorado

Crystal Glacier Blue

Crystal Iridescent Green

Crystal Lemon

Crystal Light Chrome

Crystal Lilac Shadow

Crystal Metallic Blue

Crystal Metallic Light Gold

Crystal Metallic Sunshine

Crystal Satin

Crystal Tabac
Crystal Transmission

Crystal Unfoiled

Cyclamen Opal

Cyclamen Opal AB

Cyclamen Opal Glacier Blue
Dark Moss Green

Dark Indigo
Dark Sapphire
Dark Siam

Denim Blue

Denim Blue AB

Electra (Bottom Coated)
Emerald

Emerald AB

Emerald Champagne

Erinite
Erinite AB

Erinite Glacier Blue

Fern Green
Fern Green AB

Fire Opal

Fire Opal AB
Fuchsia

Fuchsia AB

Fuchsia Champagne
Fuchsia LUMG

Fuchsia Satin
Fuchsia Unfoiled

Golden Sahara

Golden Shadow

Green Sphinx

Greige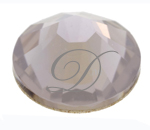 Heliotrope

Hyacinth

Hyacinth AB

Hyacinth Luminous Green
Indian Pink