Questions?
Se Habla Español
Contact Us
, , or call
866-TRIMS-4U
or 417-678-5748.
Free shipping for US orders over $75 and $1 shipping to U.S. and $2.75 to Canada for orders under $75.
For information on US, Canada, and special international rates, click here:



PROMOTIONS: 1
Promotion
-
More »
Zippers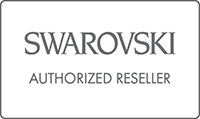 Rhinestone zippers are a great way to glitz up clothing. SWAROVSKI ELEMENTS makes rhinestone zippers with both separating ends and closed ends made with crystal rhinestones and rhinestone pulls. If you already have a zipper, glitz it up with a zipper pull from SWAROVSKI ELEMENTS. Choose from SWAROVSKI ELEMENTS Rhinestones and SWAROVSKI ELEMENTS Pearls.