Questions?
Se Habla Español
Contact Us
, , or call
866-TRIMS-4U
or 417-678-5748.
Free shipping for US orders over $75 and $1 shipping to U.S. and Canada for orders under $75.
For information on US, Canada, and special international rates, click here:



PROMOTIONS: 1
Promotion
-
More »
Pendants (Drops)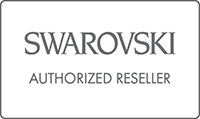 Pendants (Drops)
Dreamtime Creations is your #1 pendant supply source! Our selection includes pendants by Swarovski, and offers a wide variety of shapes and colors. Choose from Czech machine cut pendants, pear shaped pendants, cross pendants, flat broilette pendants, flower pendants, heart, pendants, leaf pendants, moon, pendants, polygon pendants, rivoli pendants, seashell pendants, crystal pendants, prisms and much more! You are sure to find what you are looking for in our huge pendant selection at Dreamtime Creations!