Questions?
Se Habla Español
Contact Us
, , or call
866-TRIMS-4U
or 417-678-5748.
Free shipping for US orders over $75 and $1 shipping to U.S. and Canada for orders under $75.
For information on US, Canada, and special international rates, click here:



PROMOTIONS: 1
Promotion
-
More »
Beads & Supplies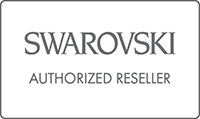 Dreamtime Creations is your #1 SWAROVSKI ELEMENTS Bead supply source, including the popular SWAROVSKI ELEMENTS 5301 and SWAROVSKI ELEMENTS 5000! Also check out our Preciosa Beads, crystal beads, rhinestone beads, rondelles, squaredelles, bicone beads, hearts, flowers, butterflies, oblong beads, round beads, spacer beads, cube beads and bugle beads.