Questions?
Se Habla Español
Contact Us
, , or call
866-TRIMS-4U
or 417-678-5748.
Free shipping for US orders over $75 and $1 shipping to U.S. and $2.75 to Canada for orders under $75.
For information on US, Canada, and special international rates, click here:



PROMOTIONS: 1
Promotion
-
More »
Kellie DeFries
As the Chief Designer for the US division of Bling-My-Thing, Kellie received her crystallization certification after extensive training in BMT's Berlin studios. BMT is the only company backed by Swarovski of Europe, and Kellie is the only licensed artist for BMT in the United States. She personally takes care of each client, and offers a 1-year guarantee on all work.
---
Awards
3rd Place — Professional Category, "SWAROVSKI® ELEMENTS from Create-Your-Style. Kellie is the only artist to receive this prestigious award for her design using solely Flat Back 2028 crystals.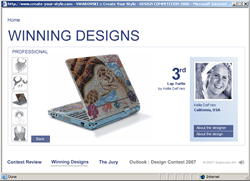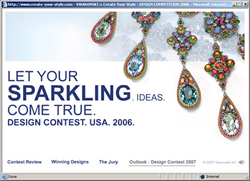 ---
Designs
Mobile Devices (iPad, iPhone, etc)
Clothing
Auto
See more on CrystalNinja.com!