Questions?
Se Habla Español
Contact Us
, , or call
866-TRIMS-4U
or 417-678-5748.
Take advantage of our Free shipping for USPS priority mail (USA) orders over $75.00 (details) (applies to orders not using coupons). Don't forget to check out our facebook and twitter for special promotions. We also have a monthly newsletter with special deals.
Swarovski 2028 Rhinestones Flatback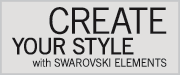 SWAROVSKI ELEMENTS 2028 Rhinestones Flat Back
Swarovski Elements 2028 flat back rhinestones are available at Dreamtime Creations! We have the largest selection of Swarovski 2028 flat back rhinestones. Swarovski 2028 rhinestones come in many colors. Swarovski 2028 rhinestones will soon be replaced by Swarovski 2058 rhinestones, but we will carry both as long they are available.
Select Color Range To View All Colors
Select a color range below to view all Swarovski 2028 Rhinestones Flatback in that shade.
Select Product Color (Color Range: CRYSTAL)
You are viewing all Swarovski 2028 Rhinestones Flatback in the color base crystal. Select a different color range above to view other colors.
Crystal
Crystal AB
Crystal AB Matte
Crystal AB Unfoiled
Crystal Champagne
Crystal Cosmo Jet
Crystal Glacier Blue
Crystal Satin
Crystal UNF.
Heliotrope
Silver Shade
Vitrail Light
White Opal AB
White Opal Champagne