Questions?
Se Habla Español
Contact Us
, , or call
866-TRIMS-4U
or 417-678-5748.
Free shipping for US orders over $75 and $1 shipping to U.S. and Canada for orders under $75.
For information on US, Canada, and special international rates, click here:



PROMOTIONS: 2
Promotions
-
More »
Cabochons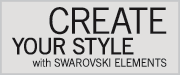 Dreamtime Creations has Cabochons from SWAROVSKI ELEMENTS, as well as Acrylic Lead Free and German made. Try SWAROVSKI ELEMENTS 2190 Cabochons, SWAROVSKI ELEMENTS 2090 Cabochons, Lead Free Acrylic (Lucite) Cabochons and German Made Cabochons.